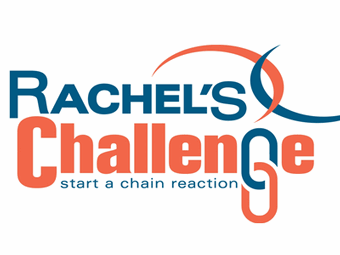 The Zachary Community School District, City of Zachary and area community organizations are joining together to get Zachary Connected. This community-wide kindness initiative based on the teachings of Rachel's Challenge, encourages participants to start a chain reaction of kindness. Students, area civic leaders, school and city employees, businesses and community organizations will join together to participate in the Zachary Connected activities throughout the year.
The community kickoff to the program will be held on Tuesday, September 9 at the Zachary High School Gym. The community is invited to come hear the powerful story of 17 year-old Rachel Scott. Rachel was the first student killed in the Columbine High School shooting in 1999. Rachel's dedication to kindness and compassion toward others led her family to found Rachel's Challenge. Rachel left a legacy of reaching out to those who were different. Shortly before her death she wrote, "I have this theory that if one person can go out of their way to show compassion, then it will start a chain reaction of the same. People will never know how far a little kindness can go."
Rachel's Challenge is a series of empowering programs and strategies that equip students and adults to combat bullying and allay feelings of isolation and despair by creating a culture of kindness and compassion. The program hopes to encourage students, school faculty, parents and other community members to adopt Rachel's Five Challenges as everyday facets of their lives. Rachel's five challenges include eliminating prejudice, setting goals and following dreams, choosing one's own influences, offering small acts of kindness every day, and finally, starting a chain reaction of such positive ideals with family and friends.
The Zachary Connected movement builds on the foundation of Rachel's Challenge to create a community connected through acts of kindness. Join us in the Zachary High School Gym Tuesday, September 9 at 6:30 p.m. as we start a chain reaction!